Yiddish Songs Online

Worldwide Home of Yiddish Songs and Music
What You'll Find On Our Site
Ladino Collection
Our sister site HebrewSongs.com also houses our Ladino collection.
No Yiddish language skills required Nothing to install and no forms to fill out, simply surf in and enjoy
Add Your Song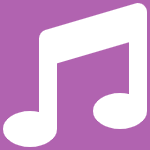 We'd love you to add your song to the site!
Add your song or contact us with corrections or comments.
Featured Items
Jerusalem of Gold
"Sing the song, dance the dance"
Nirkod Lashalom
Dance for Peace
Contact us
with corrections, comments and
new songs
. Yiddish Songs Online.com is part of
Jewish World Life Online
. Our sites celebrate the rich variety of Jewish life, culture and events. Keep in touch with us and be part of our worldwide readership.